Welcome Gene Sylvester, Project/Facilities Manger!
7/19/2018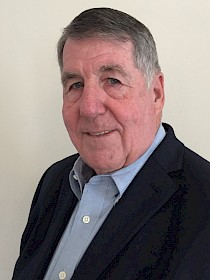 In 2015 my wife and I decided to retire to Florida. We settled in Land O' Lakes, where after looking for a place to volunteer and use my life skills and talents, I was blessed to find Camp Idlewild of Florida which provides children with autism spectrum disorders a great place to enjoy themselves and develop their own life skills and talents.
Most of my life was spent in Central Mississippi where I was born and raised in a large family of 4 girls and 4 boys. My Mother was the most inspiring example of professionalism and work ethic in my life.
After completing military service, it was on to pursue an Associate Degree in Electrical Construction, Air Conditioning, Electrical Motor Controls, Electronics, and Real Estate Sales.  
For 45 years my career included 15 years at General Electric Corp. in Jackson Mississippi and then 30 years with Irby Construction Company. My responsibilities included leasing and property management, General Superintendant with up to 100 employees in the construction of electrical transmission power lines, fiber optics, and cell tower and energy management systems throughout the United States. In 2012, with my trusted team, we opened a branch office for Gulf Equipment Corp. in Madison, MS. For the next 3 years I managed and supervised that branch to build 911 systems, telecommunication towers for power, universities, municipalities and cell companies in the south and southeastern US.
My faith has guided me to serve in various roles including teaching Sunday school, Gideon's, and Deacon. Currently my wife and I are members of First Baptist Church of Land O Lakes, and I serve on as Board member of Habitat for Humanity, Chairman of the Board for The Center for Violence Prevention in Pearl, MS and Charter member of Building Owners and Managers International.