Welcome to Camp Idlewild!
OPENING IN 2018! Our innovative camp for kids with Autism!
At camp kids make friends and create memories that last a life time. Camp experiences focus on personal growth and development and the exploration of new and unique interests.
At Camp Idlewild kids with Autism Spectrum Disorders can be themselves and engage in recreational activities in a natural, supportive environment. Camp provides opportunities for kids to explore the magic of our world – nature, swimming in earth's naturally created pools, crafts, sports, adventures, story-telling, star gazing, singing around the campfire with roasted marshmallows, and so much more! Kids can unplug from the world of technology and get connected face-to-face with others!
Camp Idlewild is located on 140+ private acres surrounded by Florida's natural landscape of cypress trees and 40+ acre spring fed lake. We offer an environment that provides an ideal place for outdoor recreational experiences and lots of fun!
Our accommodations will include up to 8 custom air conditioned bunk houses that sleep 12 campers. A 5,000+ square foot lodge will provide dining and recreation rooms, conference room, commercial kitchen, and camp business offices. Our outdoor amphitheater will support the arts and outdoor gatherings for campers and families. Outdoor activity shelters and our waterfront, with fishing and boat docks, will accommodate a wealth of recreational and leisure activities. Our animal habitats will provide hours of fun with nature and live creatures. A unique feature included in our initial construction phase includes six full hookup RV sites for families who prefer to stay onsite with their camper(s).
Phase 2 of our site development will include additional Bunk Houses, swimming pool and bath house, and a "Swamp Shack" to provide interactive nature experiences in the thick of Florida's cypress trees. Horse stables and riding arena, zip lines, and many other fun activities are in the works as well!
Our main mission is FUN!  Then, to provide recreational and leisure activities that promote confidence, social and emotional development, and relationship enhancement for children with Autism Spectrum Disorders and related learning and social difficulties. Our programs will aim to encourage children aged 6-17 to reach their full potential and develop areas of interest, while exploring new ideas and activities to extend their repertoire of recreation skills.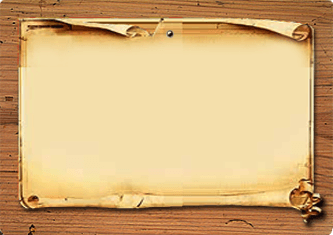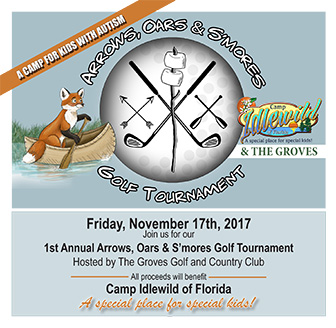 News and Events

Latest News and Events

Fresh from Facebook
10/18/2017
SPONSORING A HOLE SIGN ⛳ A GREAT WAY TO PROMOTE YOUR BUSINESS AND SUPPORT CAMP IDLEWILD'S...

10/18/2017
CAMP IDLEWILD'S 1ST ANNUAL ARROWS, OARS & S'MORES CHARITY GOLF TOURNAMENT ⛳ CLOSEST TO THE LINE...

10/18/2017
CAMP IDLEWILD'S 1ST ANNUAL ARROWS, OARS & S'MORES CHARITY GOLF TOURNAMENT ⛳ CLOSEST TO THE PIN...

10/18/2017
CAMP IDLEWILD OF FLORIDA'S 1ST ANNUAL ARROWS, OARS & S'MORES CHARITY GOLF TOURNAMENT ⛳ HOLE SPONSORS $125 Includes...

10/18/2017
We're getting excited about our upcoming fundraising event, the Arrows, Oars & S'mores Golf Tournament...