Needs / Wish List 2020
To download and print our Needs / Wish List 2021 please click here!
Sponsor and Naming Opportunities

Camper Sponsorship: Summer session $700 and Respite Weekend $300
Adaptive Playground
Above Ground Swimming Pool and Deck $20,000
Main Lodge/Event Center
Recreation Center with Storage Building
Aquatics Center (bathhouse & pool)
Medical Health Lodge
Nature Center
Shuttle Bus—15 Passenger (2)
Camp Truck
Free standing Bathhouse
Yurts and Decks (6)
Camp Cabins (8)
Summer Staff T-shirts with sponsor logo
Summer Camper T-Shirts with sponsor logo
Volunteer T-Shirts with sponsor logo
Sponsor a week or full summer of meals
Sponsor a week or full summer of Therapeutic Horseback Riding
Sponsor a week or full summer of Drum Circle Program
Fencing posts, boards and wire for safety fencing plus cost of installing
Benches
Picnic tables
Large Sports Pavilion
Mini Golf Course (9 hole)
Waterfront Floating Docks
Amphitheater /Stage
Demo Farm (farm animals)
Commercial Popcorn Maker and Snow Cone Machine

Commercial Shelving for Large Storage Building

Outdoor Water Fountains (4)

Camper Cabins

Wal-Mart, Lowe's, Target and CVS gift cards
Bunk Beds: 6 per cabin/individual $600 each unit
Decor (wall and flooring)
Table/chairs
Bathroom decor
Rocking chairs for front porch
Dressers
Heavy duty rubber mats for bathroom
Bean Bags
Log couch
TV / DVD player
Shower curtains
Bath caddies
White boards
Log cabin signs

Dining Hall / Kitchen

Grocery store, Walmart or Target Cards
Napkins and napkin dispenser(s)
8 oz plastic cups (250+)
16 oz plastic cups (250+)
12 oz hard plastic cups (250+)
Freezer pops
Commercial grade baking sheets, pots, pans, cupcake pans
Commercial grade serving spoons, spatulas, utensils
Commercial warmer
Commercial walk in freezer and refrigerator
Commercial 400lb Ice Machine
Salad bar (mobile)
Individually wrapped snacks, including dairy, gluten and sugar-free options
Heavy duty paper plates
Garbage bags 55 gallons
Disposable forks, spoons, knives
Plastic wrap/Heavy duty tin foil
Hard plastic meal tray(s)
Silverware; knives, forks, spoons
Translucent food storage container(s) with lids for dry goods
Translucent food storage container(s) with lids for cold storage
Commercial food saver with bag supply
Metal or plastic utility cart(s)
Measuring cups and spoons
Various sized mixing bowls
Beverage Pitchers (15)
Beverage Dispensers (6)
Commercial cutting boards
Culinary knives
Ice scoops
Silverware caddies
Commercial Coffee makers
Food safety tools; refrigerator/freezer thermometers, oven thermometers, fryer thermometers, digital thermometers, storage thermometers, silicone pot holders/trivets, Food safe stretch poly gloves (S, M, L), San Jamar cold paddles, silicone pan grips, medium duty mats, condiment/garnish center
Large serving bowls for family style dining
Platters for family style dining
Trivets
Plastic tubs for flatware pre-soak
Steam table to hold hot food
Refrigerated prep table for cold foods
Commercial Food Processor 20 qt. minimum mixer (whip and dough hook, grater and slicer attachments)
Commercial hospital grade kitchen cleaning/sanitizing products
Kitchen cleaning/sanitizing tools

Arts and Crafts

Walmart, Target, Michaels, Jo-Ann's and/or Hobby Lobby gift cards
Cricut machine and vinyl material
Sharpies
Scissors (all sizes)
Markers
One-hole punch (15)
Fun stickers
Poster Board
Construction paper
Banner paper rolls (solid color and decorative)
Block paper rolls
Artificial flowers
Beads (all types)
Paracord for necklaces and nametags
Paint brushes
Shaving cream
Feathers
Moldable Clay
Pottery clay for kiln
Finger paints
Ceramics
Crayons
Egg cartons
Toilet paper/paper towel rolls
Streamers
Plastic disposable rectangle tablecloths (all colors)
Hats to decorate (plastic)
Plain masks to decorate
Paper plates
Fabric (all kinds)
Multi-colored foam sheets
Buttons
Craft jewels & rhinestones
Twin flat white sheets
Duct tape (all colors)
Gallons of tempera paint (all colors)
Glitter
Sidewalk chalk
White school glue and craft glue
Googly eyes (medium/large)
Glue (have 2 gallons)
Tape
Hot glue guns
Glue sticks
Tie Dye / rubber bands / potash
Aprons (we have about 12 black aprons)
White T-shirts with white CIW logo or theme screen printed (All sizes)
Pipe Cleaners
Plastic bottles to mix tie dye colors
5 Gallon buckets
Large plastic tubs to hold T-shirts
Clotheslines
Ribbon
Colored felt
Yarn
Chalkboards and chalk
Whiteboards and dry erase markers
Nerf balls
Craft kits

Wood and Leather Shop

Wood and Leather Shop
Wood or leather scraps
#2 pine wood for woodshop ~ 1/2 to 1 inch thick (boards or sheets)
Cedar scraps
Bird house patterns
Home Depot / Lowes Kits
Aprons
Wood burners/Leather Tools

 

Boating Fishing and Waterfront

Bathing suits (view Wish Lists at mentioned stores) One-piece suits–female and swim trunks–male, child and adult sizes
Latex free goggles
Pool noodles
Picnic tables
Paddle boats (4)
Corcls (6)
Paddles (2 ended and oars)
Canoes (10)
New life jackets (US Coast Guard approved) youth & adult sizes
Large umbrellas
Sunscreen
Water toys, games, etc.
Fishing poles /rods
Fishing gear
Tackle boxes
Bait buckets
Fish nets
Tackle
Fish stringers
Inner tubes
Floats
Camper tracking board for waterfront activities
Bathing suits (view Wish Lists at mentioned stores) One-piece suits–female and swim trunks–male, child and adult sizes
Latex free goggles
Pool noodles
Picnic tables
Paddle boats (4)
Corcls (6)
Paddles (2 ended and oars)
Canoes (10)
New life jackets (US Coast Guard approved) youth & adult sizes
Large umbrellas
Sunscreen
Water toys, games, etc.
Fishing poles /rods
Fishing gear
Tackle boxes
Bait buckets
Fish nets
Tackle
Fish stringers
Inner tubes
Floats
Camper tracking board for waterfront activities

Health Lodge / Medical Supplies

Health Lodge / Medical Supplies
CVS and Walgreens gift cards
AED (3 with battery packs & pads) grants
Examination table
Sunscreen (kids)
Single use rain ponchos
Bottles of bug repellent/sting ease
Bug repellent bracelets - Parakito
One time use cold compresses
Nebulizer (2)
Pulse ox monitors (3)
Blood pressure cuffs (2 adult and 2 youth)
Stethoscope (2)
Digital thermometers (3)
Shower benches
Medication minders (many)
Pill Cutter & Counter
Disposable Under pads for beds/wheelchairs
Diapers and pull ups (all sizes)
Hand sanitizer (personal and large bottle size)
Sanitizing wipes
60-70% Alcohol
Peroxide
Antibacterial Ointment
Alcohol wipes
Wet wipes (need large supply)
Ace wraps (have some on hand/ will count)
Crutches (1 set)
Walker
Wheelchairs (2 adult and 2 child)
Gauze (all sizes)
Cough drops
Travel size body lotion, shampoo and conditioner
Medical tape
Masking tape
Glucose meters
Tweezers
Band aids (all sizes)
Bandages (all sizes)
Digital weight scale
Bodily fluid clean-up kits
Vomit bags
Plastic Med cups (to disperse medications)
Condiment Cups with Lids
Insect repellent
Paper drinking cups
Biohazard disposal bags
Sharps biohazard disposal containers
Rolling medical cart
Face masks
Finger splints
Kleenex
Antibacterial hand soap
CPR mouth protector and ambu bags
Zip lock baggies (gallon and quart size)
Latex-free gloves (S, M and L)
Feminine hygiene products (pads and tampons)
Avery name tags (pin style–2.25″ x 3.5″–8 to a sheet)
Avery stick on name tags
Avery file folder labels (red, blue, green & yellow–30 to a sheet)
File folders (left, center, right tabs)
Pens
Masking tape (wide width)
Permanent markers
Highlighters
Flashlights and headlamps
Medical backpack for Camp Nurse
Cases of copy paper
Gatorade (small bottles)
Electrolyte bottles of water
Individual applesauce
First Aid and AED stickers/signs
Empty tackle boxes for first aid kits (15)
Scissors (20 small and 10 large)
3-hole punch (2)
Clear page protectors
Lanyards
ALL MEDICATIONS included on required standing orders, including 1 adult and 1 youth EpiPen and Albuterol prescriptions ($1500 to buy needed supplies)

Housekeeping and Maintenance

Lowe's, Home Depot and Ace Hardware gift cards
Commercial Roll paper towels
Backpack vacuum cleaner (3)
Rubber Gloves
Plunger for toilets (6)
Toilet brushes (6)
Upright Vacuum Cleaners (6)
Commercial Rolling mop buckets (10)
Commercial Mops/washable mop heads
Commercial Heavy-duty brooms
Push broom (5)
Laundry detergent and dryer sheets
Commercial Roll toilet tissue
Black 55-gallon size trash bags
Clear 55-gallon size trash bags
Clear 13-gallon size trash bags
8 oz. plastic cups
Hospitality size toiletries (e.g., shampoo/conditioner, soap, toothpaste/toothbrush, shaving cream and hand lotion)
Bath towels
Washcloths
Hand towels
Household bleach 1-gallon container
Twin sheet sets (white)
Standard size pillows
Twin size blankets
Standard size pillowcases
Commercial hospital grade/non-toxic cleaning products: multi-surface
cleaners, glass cleaners, stainless steel cleaner, bathroom disinfectant, toilet bowl cleaner, bleach, etc.
Hand-sanitizer dispensers & refills (12)

Lawn and Gardening

Lowe's, Home Depot and Ace Hardware gift cards
Mulch
Stone
Sand
Steppingstones
Garden stakes
Wire
Fencing posts/Fencing
Garden gates
Heavy duty lawn bags
Leather work gloves
Rubber gloves
Garden hoses 50' commercial grade
Sprinklers
Spray nozzles
Gardening tools (multiple sets)
Post hole diggers
Shovels
Rakes
Hoes
Toolbox with tools (hammer, screw drivers, etc.)
Fertilizer
Trees
Plants and scrubs
Seeds
Containers
Commercial riding lawn mower
Weed eaters
Clippers
Tree Trimmers
Chainsaw
Leaf Blower
Garden boxes
Large Grills (2)
Golf carts or Utility Cart

Business Offices

Cases of copy paper
Card stock
Printing services
Avery mailing labels (1″x4″–ten to a sheet)
Cases of copy paper
Manila folders
9X11 envelopes
Scotch tape
Colored paper
Glue sticks
Highlighters
Ink pens
Ipads or tablets for check in (5)
Printer and copier cartridges
Stationary / envelopes (we have a supply)
Staples, paper clips, rubber bands
Label Maker
Clip boards
Large White boards
Hand-sanitizer dispensers
Hand-sanitizer refills
Commercial Copier

Games (indoor and outdoor)

Uno and playing cards
Board games
Cornhole sets (10)
Books
Coloring Books
Legos
Yoga mats (30)
Bocce ball
Volleyball net and poles
Mini Golf
Frisbee Disc Golf Set
Basketball Pole and Net
Flag Football
Gaga Ball
Baseball set
Sidewalk Chalk
Tether Ball
Kick balls
Wiffle Ball Sets
Parachutes
Ball pit or foam rubber
Hammocks
Bubbles
Karaoke Machine
Puzzles
Golf putters and balls

Sensory Play

Sand
Kinetic Sand
Orbeez
Plastic beads
Large Water Beads
Colored dried beans
Cornstarch & Colored dish soap
Blocks
Fidget Spinners
Theraputty / Sensory Dough
Bubbles
Voice Changer
Magnet wands
Sensory Balls & Stress Balls
Liquid Motion Bubblers
Rubix cubes
Circuit Maze
Electronic Snap Circuits
Discovery Plasmaglobe
Aquarium
Rainbow Sensory Ribbons
Sensory & Tactile Cushions
Fabric - Crinkle, faux fur, silky, etc.
Lots of little plastic toy items to put in tubs of sand or beans
Sensory tables for water or sand play
Light tables
Wooden shape sorters
Wooden Abacus
Etch A Sketch or Lite Brites

Performing Arts/Music

Child and adult costumes
Theatre props
Theatre lighting
Fun hats, glasses
Guitars and stands (4)
Drums/sticks for drum circles
Bongo drums
Egg shakers (20)
Hand instruments
Wireless Microphones (4)
Speakers
Sound System
Non-toxic face paint
Wigs
Glowsticks, necklaces, bracelets
Portable speakers (10)
Video Camera (2)
Cameras (10)
Sewing Machine
Clothes Racks (4)
Clothes Hangers
Theatre Backdrops
Adjustable Cross Bar Backdrop Support
Projector Screen (150")

Thank you for your support and generosity!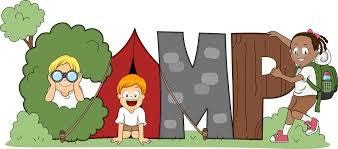 LIST CREATED 5/2020