Weekend Camps
Weekend Camp provides an opportunity for campers to spend a fun-filled weekend exploring the outdoors and participating in exciting activities. Weekends are a wonderful opportunity to introduce campers to our program before registering for a week-long summer camp session. Weekend Camps are open to campers aged 6-17 and we have added sessions for our Young Adult Campers aged 18 -30 who have special needs and varying abilities. Campers will check in at camp on Friday at 6 PM and check out on Sunday by 2:00.
YOUTH AND YOUNG ADULT WEEKEND CAMPS
Camp Idlewild offers Weekend Camp programs from September to April! 
Click here to register your camper today!
The cost of the OVERNIGHT WEEKEND CAMP PROGRAM is $320 to $345 (financial aid is NOT available).
*Check-In: 6pm Friday / Check-Out: 2pm Sunday
The following Friday-Sunday YOUTH and YOUNG ADULT (YAC) WEEKEND CAMP session dates are available: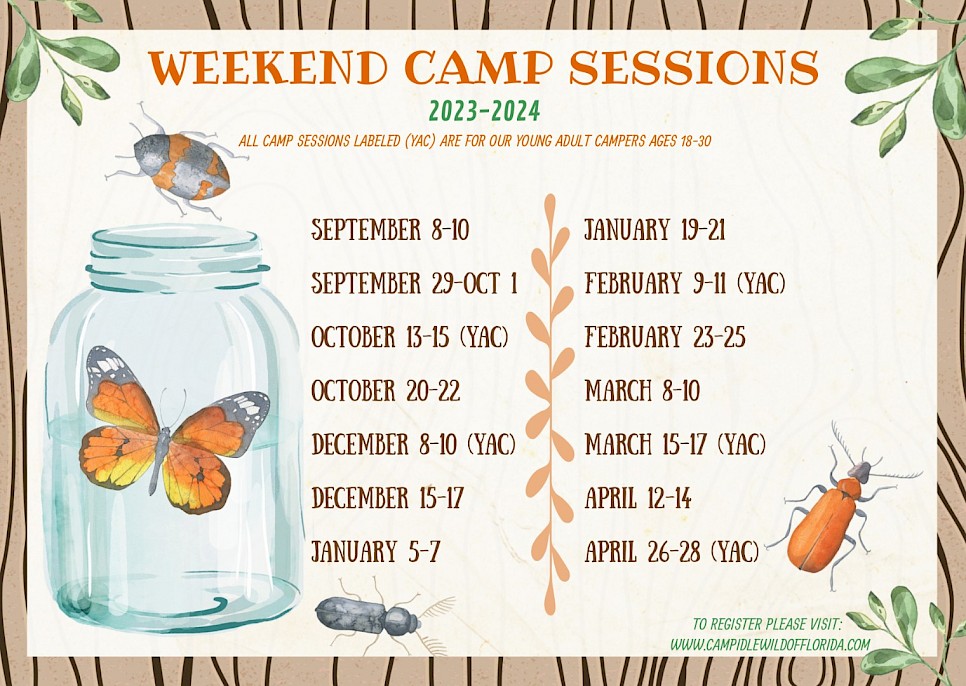 The cost is $320 to $345 for the weekend and space is typically limited to 20 campers.
REGISTER HERE TODAY!
Each day will include scheduled activities:
Daily program activities will align with the weekend camp theme. These activities will include group projects and individual choice activities. 

Meals: Breakfast, Lunch, Dinner, and Snacks. Please make sure to notify our camp team if your child has a special diet (gluten-free, dairy-free, diabetic, or specific allergies/sensitivities)